Top fill light series
Home >

Top fill light series
GROW SEEDLINGS LED GROW LIGHT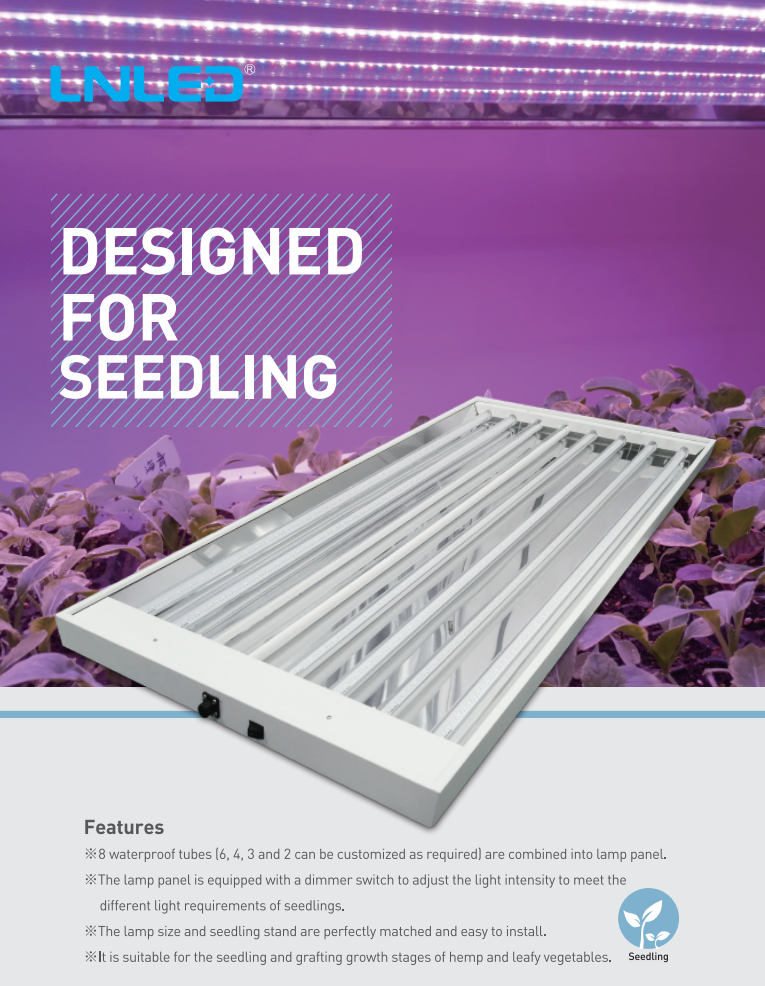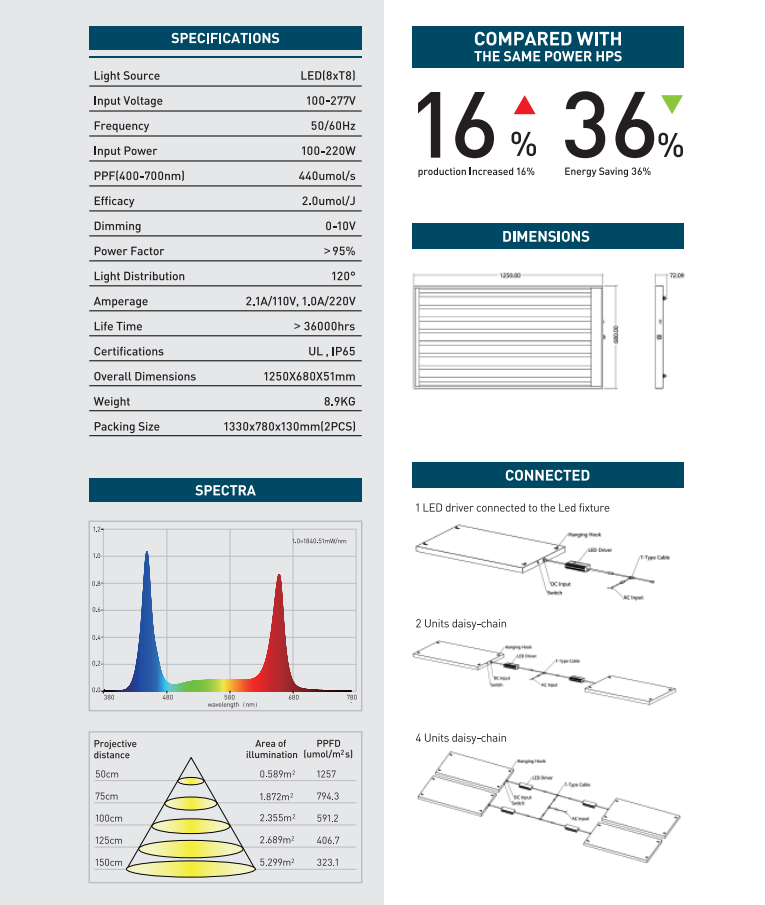 ※8支防水灯管(也可根据需要订制6支、4支、3支、2支)组合成灯盘。
※灯盘上设有调光开关,调节光线强弱适应种苗不同光照需求。
※灯具尺寸与育苗架完美匹配安装简单。
※适用于大麻、叶菜的育苗和嫁接生长阶段。
※8 waterproof lamp tubes (6, 4, 3, 2 tubes can also be customized according to the needs) are combined into a lamp disc.
Light panel is equipped with dimmer switch to adjust the light intensity to meet the different lighting requirements of seedlings.
The size of the lamp is perfectly matched with the seedling frame.
※ it is suitable for seedling cultivation and graft growth of hemp and leaf vegetables.
上一页