China's shanxi juxin weiye greenhouse LED light supplement project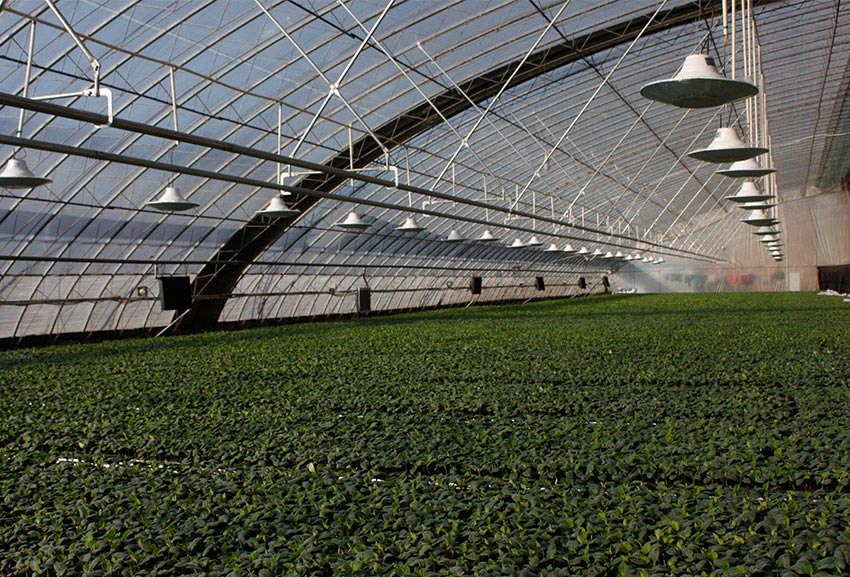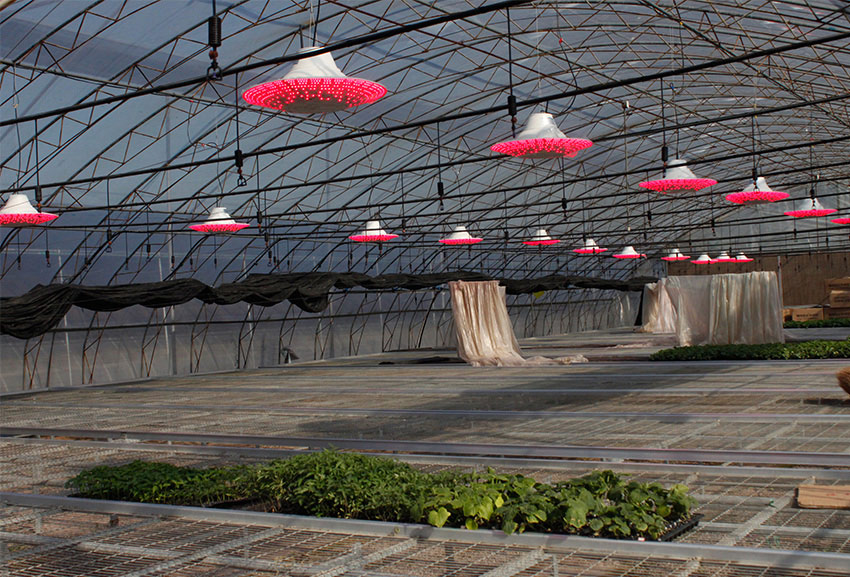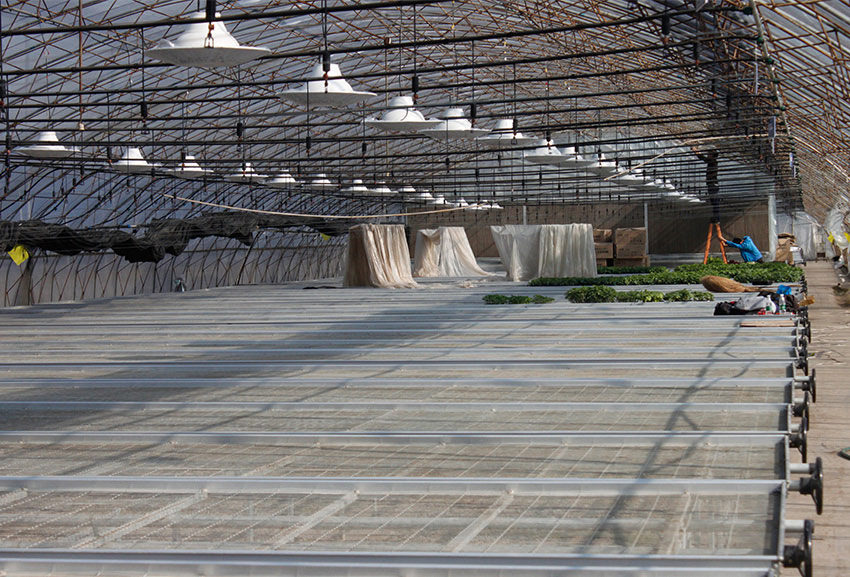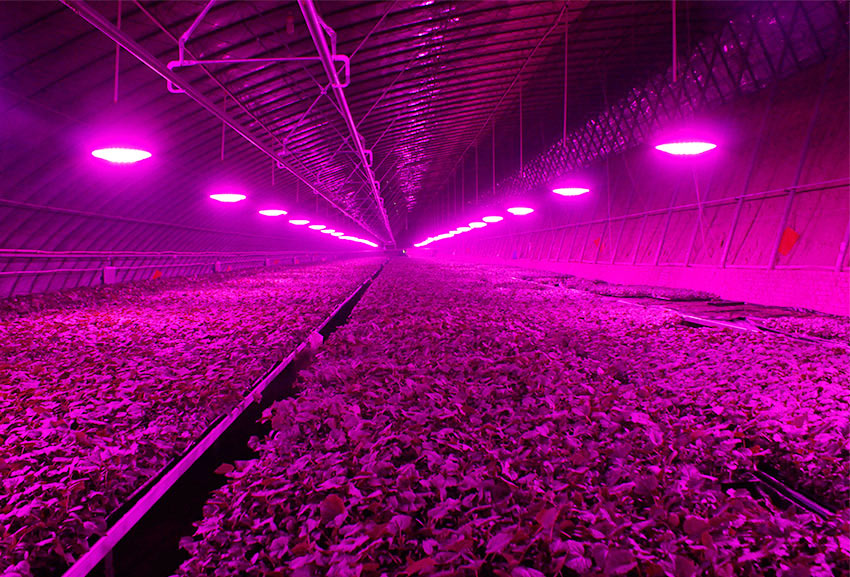 project installation time] -- October 2017
Project installation lamp type -- 5 - way full spectrum controllable flying saucer, 800 sets, using area of 15000㎡.
[engineering role]
In seedling production, the seedling light is strictly required. When the light is insufficient, the accumulation of insufficient substances in the seedlings decreases due to photosynthesis, resulting in weak plant growth and low root activity. In the case of continuous days of lack of light, it will even lead to the occurrence of a large area of diseases, which will cause a devastating blow to seedling production.
Winter sunlight causes premature, seedling production cycle longer blade thin, through artificial light supplement facilities for nursery greenhouses, winter for light supplement can increase when the seedling photosynthetic time, strengthen material accumulation, make seedling root more developed, more robust plant, reduce the disease occurs, shorten seedling growth cycle in winter.
Shanxi juxin weiye agricultural science and technology development co., LTD., is a set of vegetables and fruit trees of commercial seedling, variety display, demonstration and promotion, agricultural marketing as one of the agricultural industrialization leading enterprises. The project covers an area of 2000 mu, and has built 2 intelligent greenhouse, 72 solar greenhouse and 48 large arch houses of 4000 square meters in Israel. The supplementary light project is divided into two parts: greenhouse supplementary light and greenhouse supplementary light. The first part is 2 Israeli intelligent greenhouse supplementary light, and the other part is 9 greenhouses supplementary light.
The whole project has a large scale and is divided into several planting areas. There are a lot of planting varieties, both seedling and planting, so the requirements for light quality and light quantity are complicated.
In order to achieve the purpose of accurate filling light, force nong lighting technology team USES a patented technology (5018983) certificate of APP intelligent control flying saucer lamp, the lamp design power of 300 w, 600 umol/s PPF, five different spectral output, respectively is red (660 nm), blue (450 nm), white (2800 k), infrared (730 nm), ultraviolet (365 nm).
With the APP control system, the lamps can be freely combined and divided into several groups. Different groups can choose different plants and output the most suitable spectrum for plant growth with the corresponding growth period. Users can also adjust the spectrum according to the growth state of the plant to achieve the best growth effect.

At the same time, the control system of this project adopts the currently advanced LORA wireless network communication technology to realize the communication distance of 8KM in the open area. A system can control no more than 60,000 control units. This system has solved the control requirements of large planting area, diverse planting varieties and complex requirements on light output.

China is in a period of strategic structural adjustment of its domestic agriculture. We will continue to optimize the structure of its agricultural industry and promote agricultural transformation and upgrading. Response nong lighting is the country called for advancing with The Times, in the greenhouse, greenhouse planting seedling industry industry, factories and plants, and other areas of the agricultural lighting constantly blaze new trails, to improve agricultural production efficiency, improve the food security, improving the quality of fruits and vegetables, for the development of agricultural facilities, and make great efforts to speed up China's traditional agriculture to modern agriculture change![
上一页